Description
---
Also belongs to AC Hydraulic power unit, Power unit for hydraulic tire changer can flow 0.79 to 1.17 gal per minute by the 380V/AC/1.5W motor and a 12/24V DC solenoid valve. The oil reservoir can hold about 1.32 to 2.11 gal oil and oil sort is G3/8 P1/P2/P3. Its system pressure is 2900PSI.
This power unit for hydraulic tire changer is designed exclusively for the tire changer, the solenoid valves in series connection control the extension and retracting of the double acting cylinders.
Drawing
---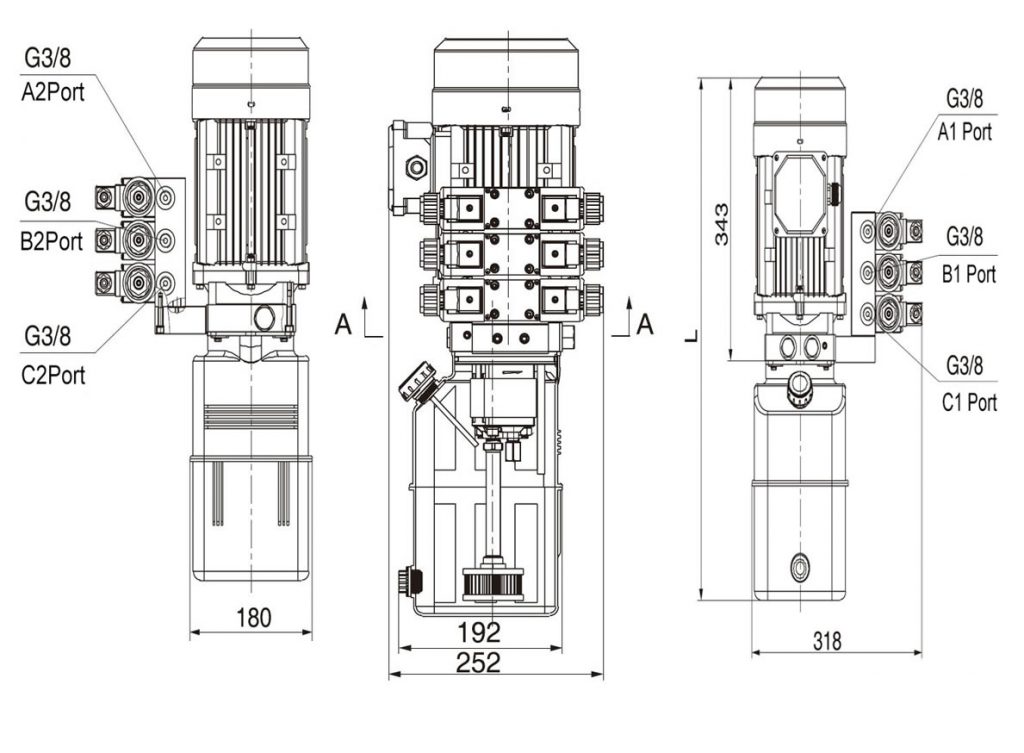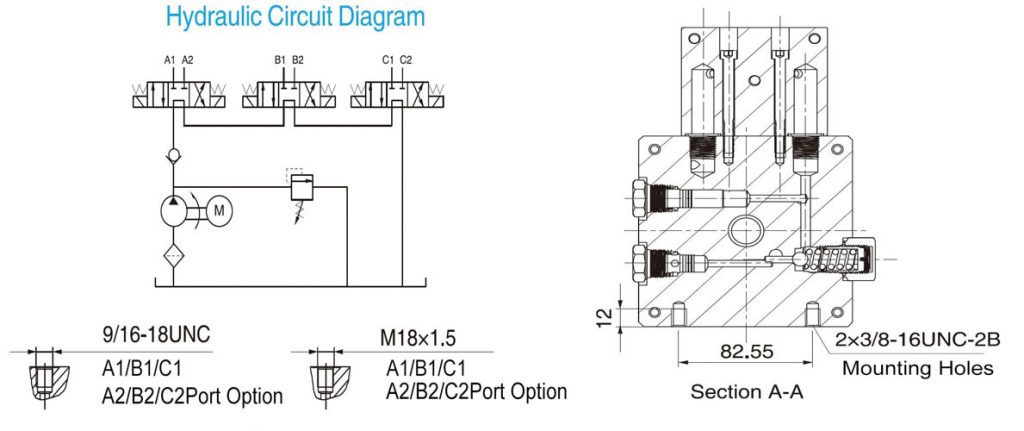 Precautions
---
The AC motor is of S3 duty cycle,which can only work intermittently and repeatedly,i.e.,1 minute on and 9 minutes off.
Clean all the hydraulic components concerned before installation of the power unit.
Viscosity of the oil should be 15~68 CST and the oil should be clean and free of impurities,N46 hydraulic oil is recommended.
Check the oil level in the tank after the initial running of the power unit.
Oil changing is required after the initial 100 operation hours,afterwards once every 3000 hours.
Model
Volt engine
Solenoid Valve Volt
Motor Power
Rated Speed
Displacement
System Pressure
Tank Capacity
L(mm)
HPP-40F2.75A380324H
380 volt AC
24 volt DC
1.5KW
1430 / 1650RPM
2.7ml/r
20MPa
5L
633
HPP-40F2.56A380324H
2.5ml/r
6L
678
HPP-40F2.18A380312H
12 volt DC
2.1ml/r
8L
783